HOME

>

About the Dragon Route
About the Dragon Route
Auspicious good luck route
What is the Dragon Route?
The Dragon Route is a new tourist route cutting through Aichi, Gifu, Toyama, and Ishikawa prefectures, from south to north across the Chubu region, a region located in the central part of Japan.
It was named the Dragon Route as the shape of the area looks like a mystical rising dragon with the Noto Peninsula likened to its head.
The countless attractive features of this area include a wide range of traditional and historical cultures, beautiful natural landscapes that change from season to season, an abundance of delicacies from land and sea, and soothing hot springs that ease the fatigue from daily life.
Contact and rapport with local people also add color to the trip to deepen the sense of fulfillment.
From mountains to the sea,the Syoryudo has something to appeal to every traveler!
The Shoryudo Project is a collaborative initiative being undertaken by the Ministry of Land,Infrastructure, Transport and Tourism's Chubu District Transport Bureau and Hokuriku-Shin'etsu District Transport Bureau, and Central Japan Tourism Promotion Association in partnership with local governments, tourism promotion groups, and tourism operators in the nine prefectures in the Chubu and Hokuriku regions that make up the Shoryudo area.
Recognized by the JNTO (Japan National Tourist Organization) as a tourism destination with a coherent theme and narrative, the Shoryudo area has plenty to appeal to visitors,whatever their interests!
We have created five proposed courses, based on different concepts, to allow you to experience these diverse attractions.
We hope you will visit the auspicious Dragon Route and enjoy a wonderfully fulfilling trip.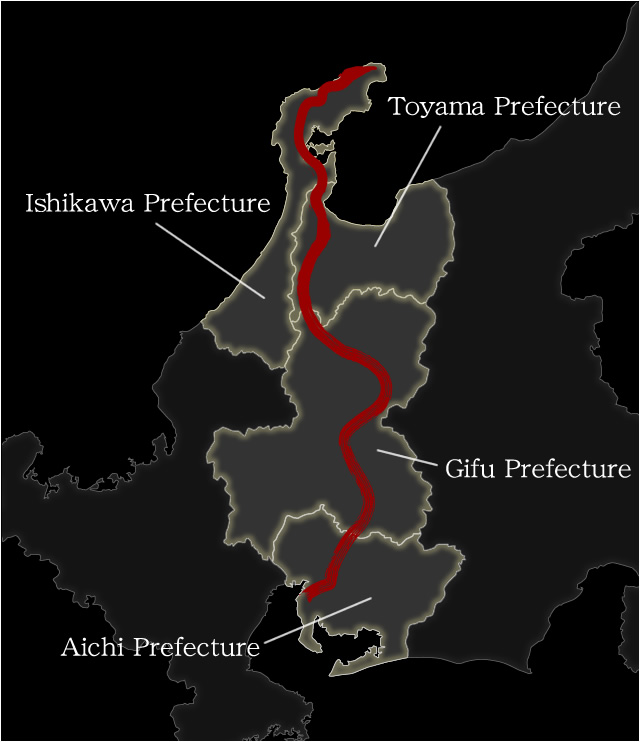 The five courses of the Dragon Route: introduction to the model routes
Routes divided into 5 theme routes according to the purpose and theme
"The Auspiciousness Course" enables you to feel the history and culture as Japan's original landscape.
"The Ancient Dragon Route" enables you to enjoy the scenic views of the sea and mountains in the four seasons.
"The Enrichment Course" enables you to refresh yourself in a rich natural environment and its clear, fresh air.
"The Amusement Course" enables you to enjoy shopping for a wide range of traditional crafts, local souvenirs , and local specialties.
"The Grace and Beauty Course" enables you to spend a relaxing and luxurious time away from everyday life.
Each course has special spots to recommend for everyone,all travelers can fully enjoy the journey.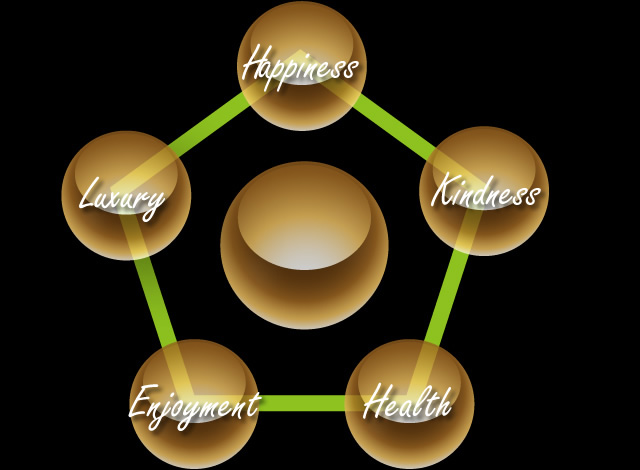 HappinessThe Auspiciousness Course

Touching the history and culture of Japan

KindnessThe Ancient Dragon Route

Scenic views of the four seasons

HealthThe Enrichment Course

Rich nature and clear air

EnjoymentThe Amusement Course

Shopping and enjoying yourself

LuxuryThe Grace and Beauty Course

A time away from the everyday to enjoy luxury